AutoCAD is a computer-aided tool which will allow different designers in many roles to create diversity in all kinds of designs and drawings. AutoCAD program will allow designers to design and draw much quicker by hand and the tool also gives you more useful, easy, and quick features such as copy and paste. AutoCAD can allow you to create any 3 D model, 2 D drawing or construction that can be drawn by hand. The program also allows a user to layer or group objects, manipulate properties of objects such as shape, location, and size, and also keep objects in a database for future use. The program has many applications in a wide range of fields. AutoCAD can be used for simple projects such as presentations or graphs and complex designs like the architecture of a building drawing. Some of the practical applications may include:
Fine art
Logos
Greeting cards
Engineering designs
Interior designs
Maps
So, here are our top recommended International AutoCAD suppliers.
ProCAD 
ProCAD was established over 20 years ago and is one of the leading providers of engineering and 3D design software solutions to the Irish market. ProCAD is Ireland's 1st authorised Autodesk AutoCAD suppliers, gold partner. Their reputation is built on areas of building, manufacturing, and data management. They offer a range of different products and services all based on the Autodesk solution platforms. ProCAD are your trusted and well-established advisors and one of the largest manufacturing and design organisations in the country. Pro CAD also offers implementation, software sales, consultancy, training, and product support to a large customer base.
Graitec 
Graitec is the UK based Autodesk provider with more than 28 years of experience. Graitec provides CAD services and CAD software to the UK and worldwide. They have an experienced team who can deliver both big and small projects on budget and within time. The company adapted early to the Autodesk technology so they now continually make the investment in growing and developing their industry and skilled experienced technical team, so they could oversee the needs that are always evolving with modern construction and manufacturing companies.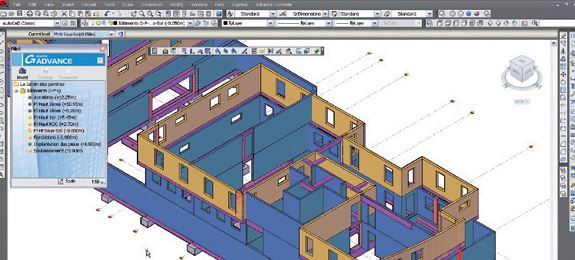 Imaginit Technologies   
Imaginit Technologies is one of the world's largest providers of design technology solutions to the engineering community. Imaginit has over 20 years of experience and over 40 offices throughout North America. The company provides training, expertise, and support to help companies realise the full power of increased productivity, design technology, gain competitive advantage and maximise ROI. They are the leading Autodesk software providers of a wide range of products including AutoCAD 360 Pro, AutoCAD for Mac, BIM 360 design, Autodesk Vault, Autodesk Revit, Autodesk Fusion 360, and much more.
ASTI   
Applied software is an industry leader when it comes to bringing technology and software to the next level. ASTI specialise in bridging the technology divide from product to productivity no matter what your industry. The company's main goal is to transform industries by championing innovation and empowering clients with real-world expert consultants. With the array of software products and solutions that will help you achieve a performance that is higher than anybody else. With the leading support, training, software, custom and consulting development, applied software have got you covered.
PI Software   
PI Software specialise in the development of innovative software and provides technical support to media and design communities for over 15 years. A large number of companies across the world have chosen PI software for their analysis, business automation, and design applications. They sell a range of Autodesk products including AutoCAD, Autodesk Inventor, and much more. PI is dedicated to bringing all customers the top-quality products and a one-stop-shop for all media and design entertainment products.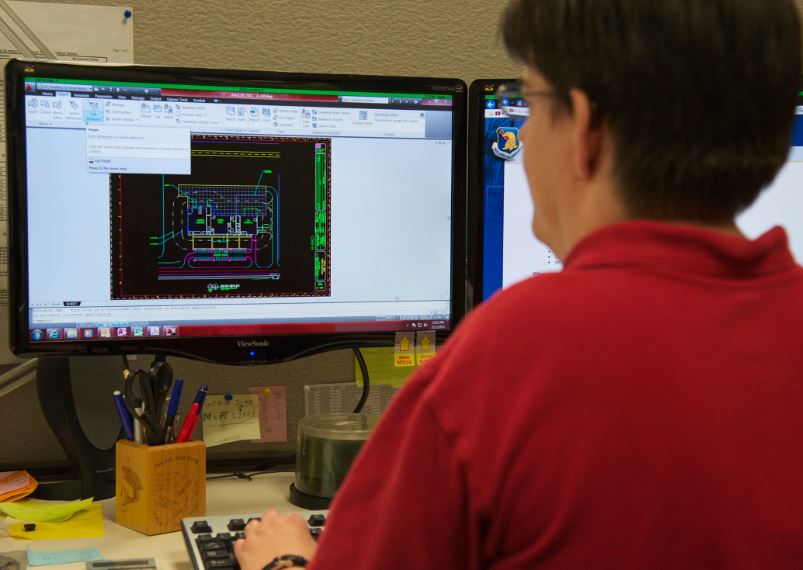 Wroffy Technologies   
Wroffy is your trusted provider of Autodesk products and services based in India. Wroffy technologies is a reseller for Revit, AutoCAD, and all other Autodesk products. It is your one-stop-shop for all your business requirements from software to marketing, and to desktop, they have got you covered. The main focus is to fulfill all the hardware, marketing, and software needs of every client. Wroffy works closely with every client to make sure that you are getting the maximum benefits from their investments.
Red Stack Shop   
Red stack shop delivers top-quality hardware and software solutions, training, and development management, and consulting services. They specialise in offering Autodesk products such as AutoCAD and offer their technical expertise to every customer. AutoCAD is one of the best software applications in the world. The software can help you design every detail. You can create spectacular 2 D and 3 D designs in any conceivable shape.
Cad point   
Cadpoint is the leading provider of cost-effective CAD services and products to improve design efficiency and capability. Cadpoint is based in Berkshire in the UK. The company was established in 1993 and is the leading supplier of professional hardware and software technologies from companies such as Microsoft, Hewlett Packard, and Autodesk. The best support and training services are available to make sure maximum productivity.
Mgenindia   
Micro genesis is the leading software and service provider for the manufacturing, construction, and design industry for over 22 years. Their core and main interests include CAD/CAE/CAM and BIM. They offer a wide range of products including AutoCAD to a wide range of customers. Micro Genesis team are highly trained and skilled experts offering only the best support, training, and consultation.